Basic properties:
Black phosphorus is a wavy layered crystal similar to graphite and is easily peeled off into single or small layers of nanoflakes. Black phosphonene is a natural p-type direct bandgap semiconductor with a band gap of ~0. 3eV (block) to ~1. The 5eV (single layer) range is regulated, and it has obvious anisotropy and high electron mobility.
Crystal type:
semiconductor
Purity:
99.999 %
Characterization method:
SEM, Raman
Crystal growth mode:
CVT chemical vapor transport
Instructions:
black phosphorus products can be used for mechanical stripping, using tear tape to tear out small layers and single layers of phosphone, and can also be used for chemical stripping, stripping out single and small layers by electrochemical or simple ultrasonic methods. Black phosphorus suspension and quantum dots.
Application areas:
Optoelectronic devices, microelectronic devices, biosensing, chemical sensing and other fields.
Packaging and specifications:
The purifying pill glove box is filled with nitrogen sealed package, 0.5g, 1g, 2g, 5g, 10g, 20g, 50g, 100g. Quantity discounts!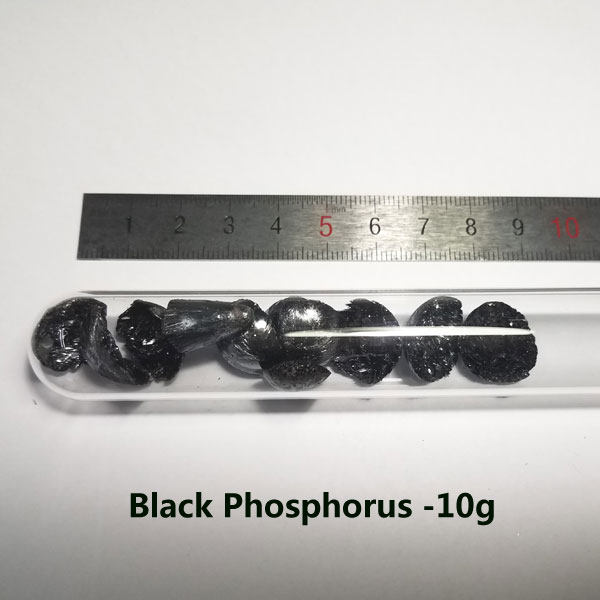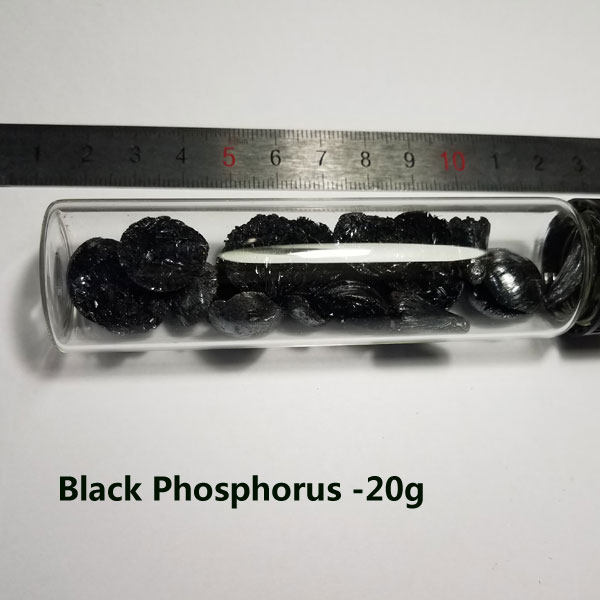 XRD测试谱图 Test spectrum
Raman测试谱图
SEM测试谱图 Test spectrum
SEM&EDS 测试谱图 Test spectrum
Notice:
If you have any question,please contact us.
Email:mxenes@163.com
Tel/Wechat:18101240246( technicians )17611215338(salesman)
QQ:2820939878